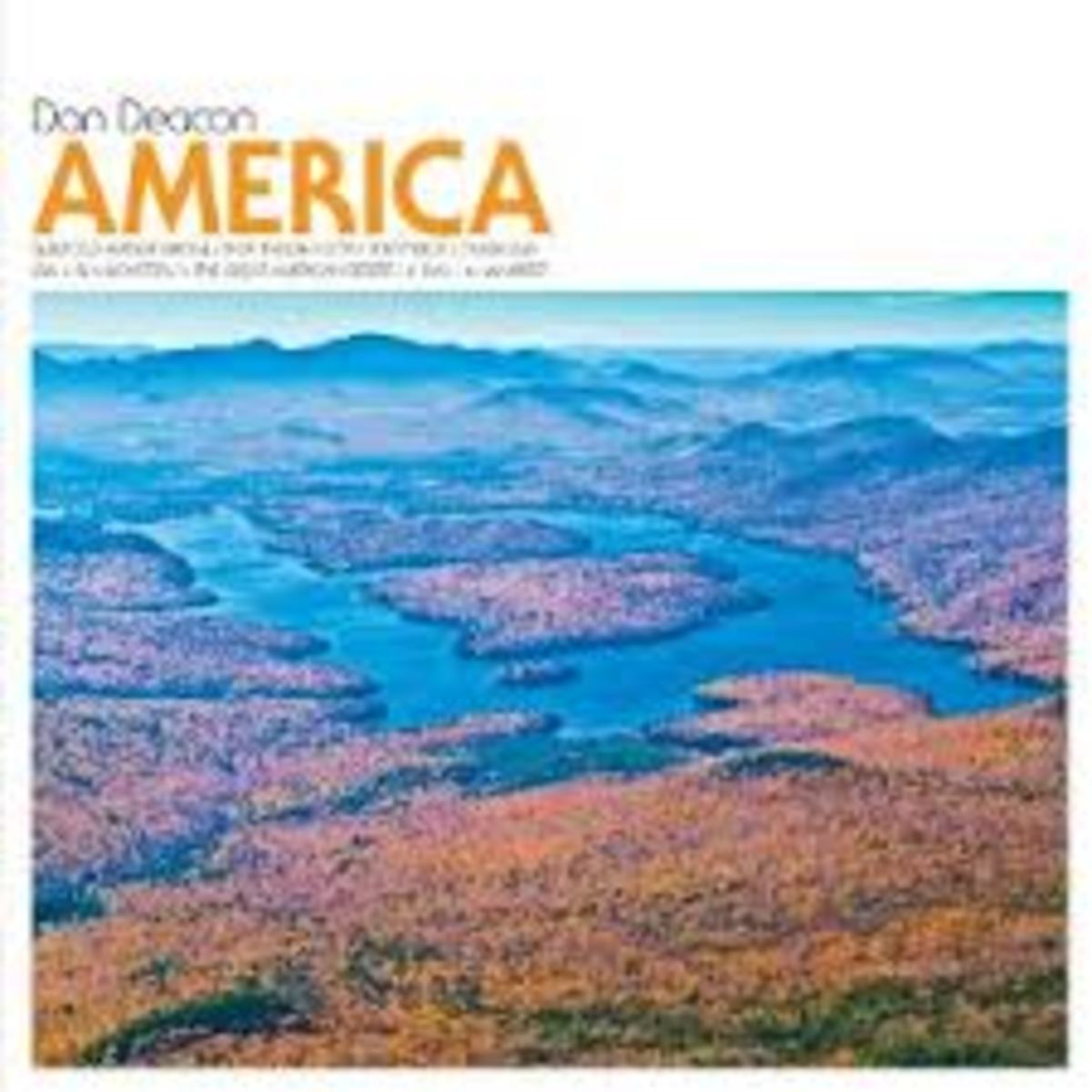 America, electronic composer Dan Deacon's newest album, is a consistently engaging album of many layers.
America scarcely relents in its charge, building steadily upon psychedelic jams that culminate in explosive symphonies of sound. I can't help but be reminded of a similar classic called Vision Creation Newsun by the Japanese avant-rock band Boredoms. The tone of the record is always an impenetrable elation, much like the Boredoms album.
The four-part piece "USA" that arrives halfway through the album is what truly sets America apart. The first part, "Is a Monster," opens with a triumphant fanfare, announcing its presence as if the entire world was gazing upon it. The rest follow in a relentless succession of jubilant highs and respectful rests.
In spite of great singles like "True Thrush," "Lots," and "Crash Jam," it's easy to see America not as a standard rock or pop album, but as the multipart suite that it is. It aims for a sense of solidarity, or rather the sort of intoxicating frenzy that can bring such feeling about, especially in a room filled with hundreds of fans.
Naming this album America is clearly Deacon's way of celebrating the unity that patriotism for a common land can bring about. Partially inspired by the Arab Spring and Occupy Wall Street movements, the album celebrates the experience of a crowd united as one. Even if he never told us that, America would still be just as invigorating.
Dan Deacon will be performing at Underbelly in downtown Jacksonville on December 9th.