By Doug Markowitz
Death Grips:
Back in August, Death Grips dropped a song called "Birds," a sonic fever dream that combines whining synths with MC Ride's raps. The track takes on the form of a paranoid nursery rhyme that could be about their defunct Twitter account ("I got a bluebird / It might die / It got wetted / I stay dry").  Dropping a new song out of nowhere isn't all that strange in today's music landscape; what was odd about "Birds" was its lack of accompaniment.  It was just a random song, released by a very reclusive band.  They previously announced that their next album was planned for a 2014 release. With that in mind, the release of Government Plates, posted on their Facebook as a free download, came as not only a fantastic surprise, but the best news all month.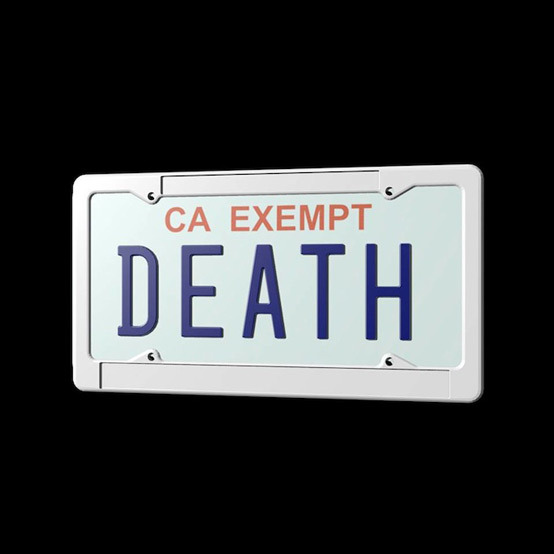 And as for the album, Government Plates may just be Death Grips' most abrasive, abstract work yet.  Obviously, the whole point of the album and its scattershot release is to completely mess up your day.  Such is apparent from its first track, inexplicably titled "You might think he loves you for your money but I know what he really loves you for it's your brand new leopard skin pillbox hat": a bottle being broken, followed by a screeching synth note, MC Ride's screaming, and finally a blast of skull-slamming bass.  A Molotov cocktail thrown at your head.
After the explosive beginning, the band throws you into the body of the album, where "Birds" is accompanied by several shorter songs with minimal vocals as compared with their other albums.
 Frequently, MC Ride's voice is processed into the beats, and it seems less a focus and more another piece of debris swirling around in a tornado. The album concludes with possibly the best song the band has yet recorded, "Whatever I Want (F*** Who's Watching)," a maelstrom of chaotic noise that consolidates everything Death Grips is and represents. The unifying force: a remarkable keyboard pattern that, when accompanied by MC Ride's looping vocals, provides a musical experience like no other. As this band thrives on unpredictability, it should come as no surprise that their most powerful art embraces chaos in all its varied forms. Listen to this, and prepare to have your expectations blown away.
Recommended if you like: Yeezus, Clipping, Hella
Check Out: "Anne Bonny," "Government Plates," "Birds"
[youtube]www.youtube.com/embed/y2cQvZPX3OY[/youtube]
DJ Rashad:
Chicago's hip hop scene has long been home to a soulful bunch. Much of this is due to the early style of Kanye West, whose "chipmunk soul" production techniques (using pitched-up samples of female soul singers) ruled the game in the early 2000s. Many of the native rappers, from Twista to Common to the city's latest rising star Chance the Rapper, made use of soul samples in their work.
However, in recent years, attention has been focused on the violence in the city's South Side.  There's a reason they call it "Chiraq": gang related killings have given the city a terrible reputation as the murder capital of America.  And yet, the music still flows, from Chief Keef and other drill rappers, from Chance, and from a new face, a dude calling himself DJ Rashad.
The tunes on DJ Rashad's new album, Double Cup, showcase a new genre called footwork – kind of a mixture of UK Garage, hip-hop, and techno music. In each of the songs on the album, there's a lot going on at once.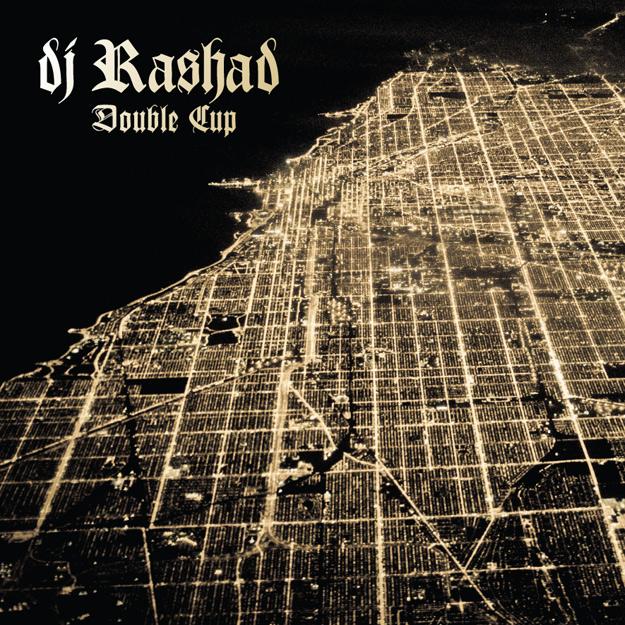 The tempo is lightning fast; dancing to this music requires skill many would need to work years to master, but you can just as well nod your head to the beat. Electronic elements duel with chopped up soul samples, amen breaks, and repetitive vocals with three main focuses: smoking weed, drinking, and partying.
Not much rapping goes on; throughout the whole of the album, only one "verse" can be heard.  Some of the songs, like "Feelin" and "Let U No" chill you out. Others, like the title track and the centerpiece of the album "I Don't Give A F*ck," make you want a piece of the action. The glorious closer, "I'm Too Hi," has both effects. Listening to Double Cup feels a lot like a night out at your favorite club with the homies, with all the mood shifts, colors, and timbres that accompany it.
Clearly, DJ Rashad intends for this record to be a gateway drug for future adherents of footwork.  Notably, most of the songs are collaborations with the other producers in the scene, such as DJ Spinn, making it all the more obvious that Double Cup serves to shine new light onto the fantastic subgenre.  Rashad's mastery of the unique genre is obvious; every song on Double Cup exudes professionalism along with a touch of Midwestern flair. With music like this, it becomes clear Chicago hasn't yet lost its soul.
Recommended If You Like: J Dilla, Machinedrum
Check Out: "Feelin," "Let U Kno," "I Don't Give A F*ck"
[youtube]www.youtube.com/embed/ZzEK5Z9ALU8[/youtube]