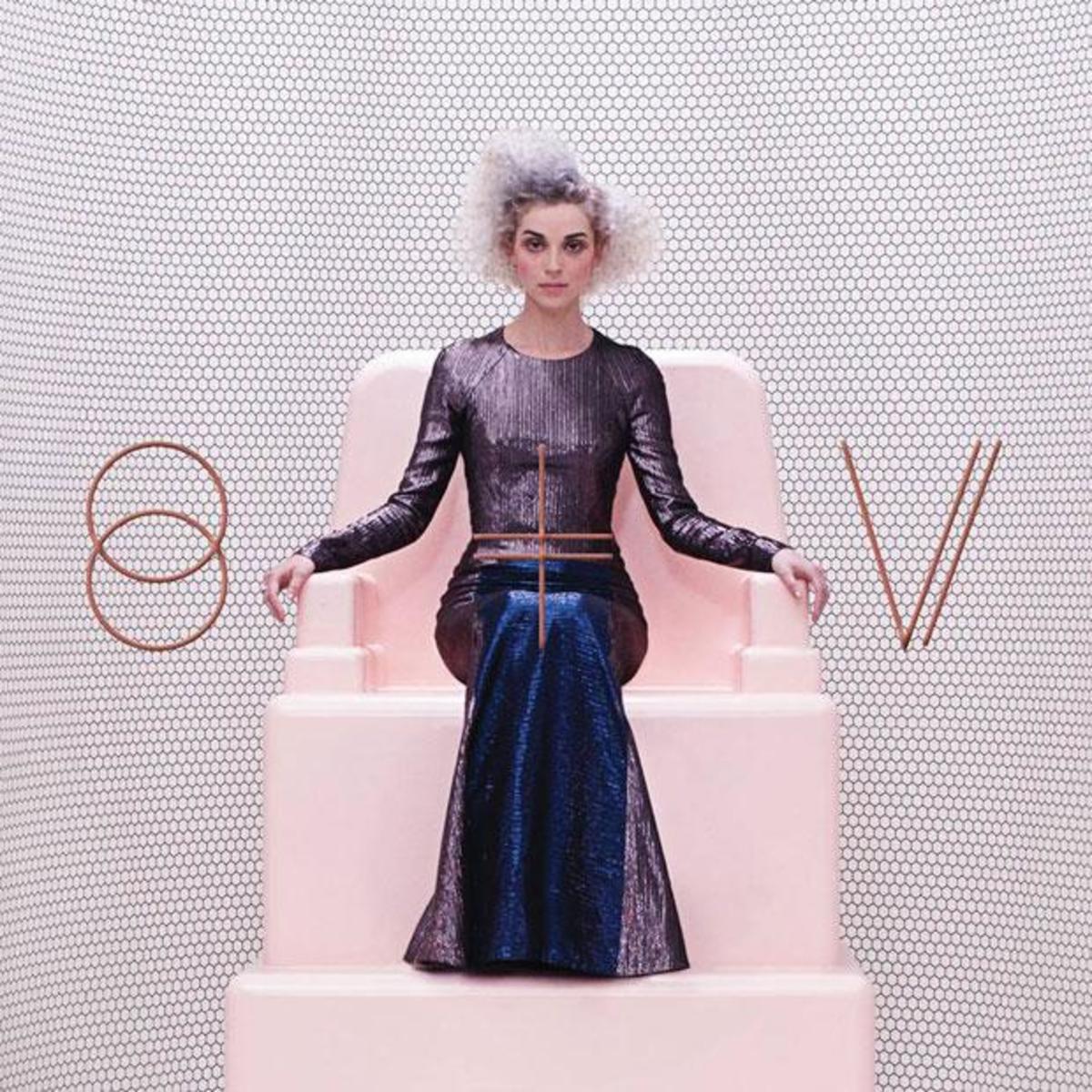 Texas native Annie Clark, better known by her stage name St. Vincent, has garnered a reputation as one of the most interesting indie-pop artists of the last decade.
While her sophomore album Actor crafted an immaculate baroque pop sound that could go toe-to-toe with the Beach Boys, 2011's Strange Mercy went in an entirely different direction. Now, after taking a break for a collaborative album with former Talking Heads frontman David Byrne, she seeks to fuse the best of both her albums on her newest solo LP, St. Vincent.
Starting off with "Rattlesnake," a tense anecdote about a brush with a deadly desert reptile, Clark makes it immediately clear that she wants to shake things up on her fourth album. This was also apparent from the advanced single "Birth in Reverse" which definitely has to grow on you. First verse: "Oh what an ordinary day / take out the garbage, masturbate."
"Regret" irons out the difficulties of "Birth in Reverse." By reformatting her skillfully abrasive guitar against a more poppy backdrop, "Regret" comes out like a second take and impresses where the first song shakes up.
Elsewhere on the album, Clark steers away from strange, uncomfortable situations and discusses how society is becoming increasingly dependent on technology. On the ornery "Digital Witness," the television screen "looks just like a window." Our screens, she says, become our way of interacting with the wider world, and technology is intertwined with our very senses and perception. When St. Vincent sings "I want all your mind," it's less an ominous warning and more a statement of fact.
Other highlights include the ghostly "Prince Johnny" and the soothing ballad "I Prefer Your Love," which delves into themes of religious devotion.
While some listeners might not immediately take to St. Vincent's peculiar brand of pop, they should keep in mind that it absolutely rewards multiple listens. By combining the incomparable lyricism of Actor with the spacious production of Strange Mercy and a bit of weirdness courtesy of David Byrne's influence, Annie Clark has delivered her most thrilling album yet.