This new collaborative project uniting three seemingly disparate indie voices holds many surprises.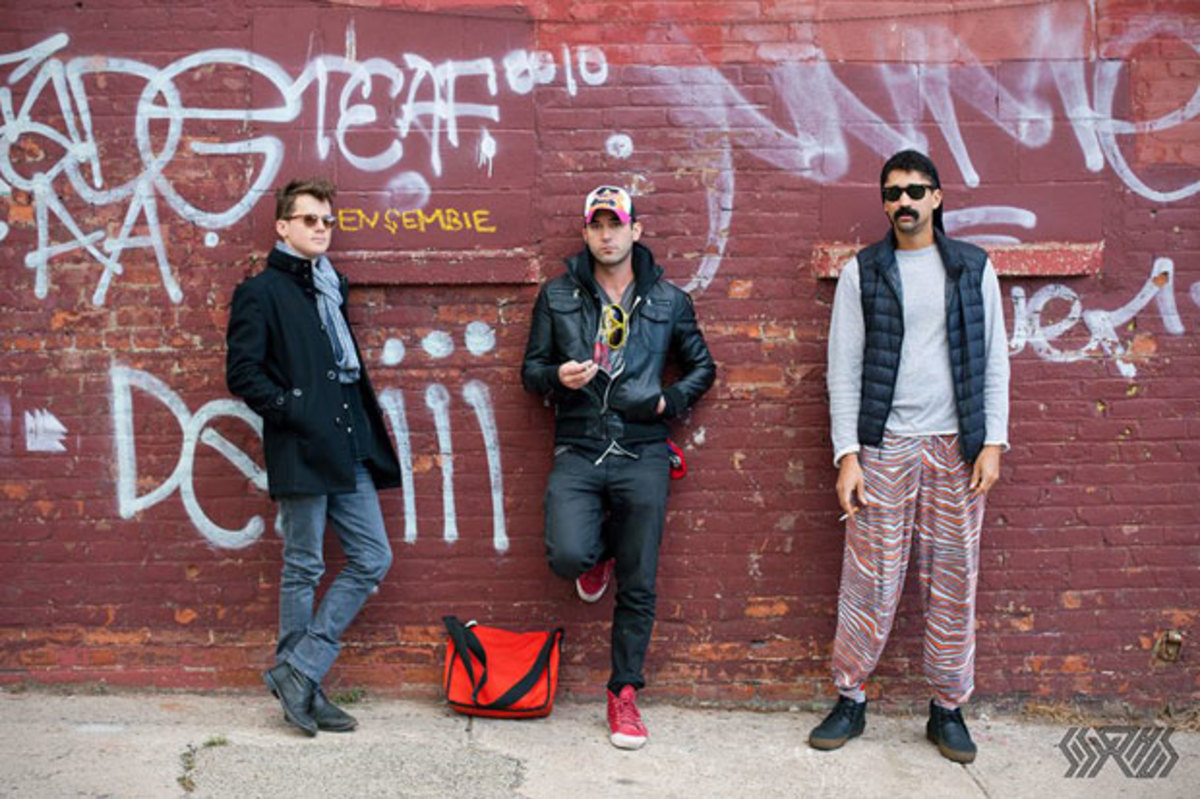 Sufjan Stevens became an immensely important artist in the early 00s with a lilting voice and genuine portraits of American love and struggle. Son Lux, aka Ryan Lott, is an up-and-coming producer with a very distinct production style who released his latest album late last year.  Serengeti, aka David Cohn, is a Chicago rapper with a prolific, two-decade-long career.
Together they are Sisyphus, a new musical trio that seems like the strangest grouping of artists since Kendrick Lamar and Imagine Dragons teamed up at this year's Grammys. Those two teams have something else in common besides being surprising: being surprisingly great.
The album maintains the fragile allure of Sufjan's earlier work against a wonderful new backdrop.  Much of Sisyphus is composed of love songs.  In the ebbing "Take Me," he implies that sex is pure and sacred, shared between the closest companions.
This sentiment continues on "Rhythm of Devotion". "This is how I want to touch you / With an open heart / And an open hand."  Sufjan's attitude is neither chaste, nor explicit; it is plainly sensitive and eminently seductive.
           It would be easy to dismiss this project as "Sufjan Stevens does slow jams over electronic/hip-hop beats," but such a statement completely denigrates the essential contributions of the other collaborators.
Son Lux has never been more impressive than with Sisyphus.  At times, his mechanical production — with buzzing drones on "Hardly Hanging On", assembly line drum and bass throughout, and dramatic synth hits on "Rhythm of Devotion" — evokes the beeping of a hospital heart monitor. All the more appropriate, then, that the final sound heard on closing track "Alcohol" is a flatline.
I hesitate to attempt a description of Serengeti's distinctive rap style, but with it he provides essential accompaniment to Sufjan. This is exemplified on "Booty Call" and "Calm it Down," where he works as a foil against Sufjan's innocent crooning.
All told, the three have provided one of the year's most interesting albums. Whether Sisyphus will become an excellent one-off or a show-stopping long-term engagement is up to them.