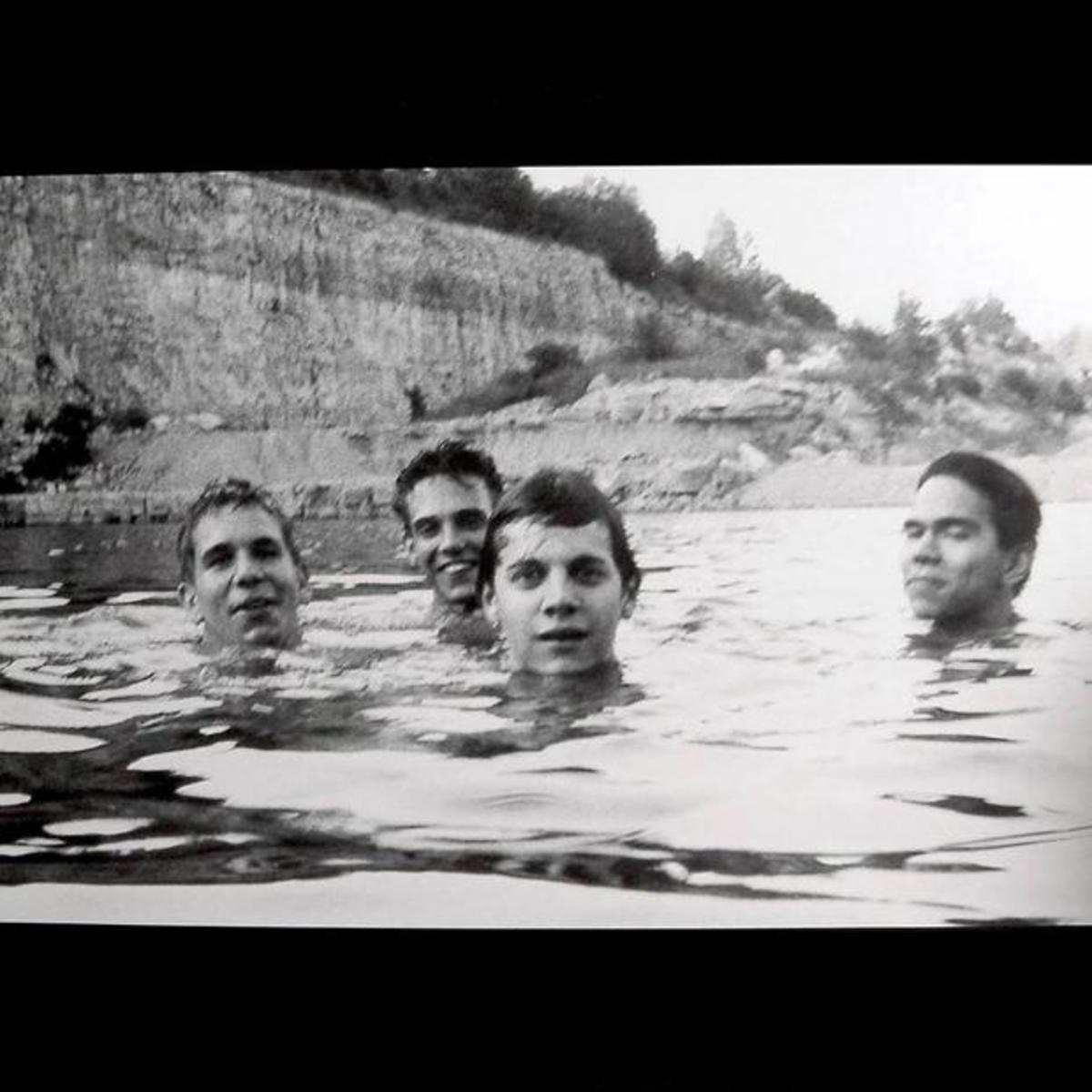 Usually, Album Spotlight brings you a look at the latest, most exciting indie music.  This time around, we're going to do something a bit different.  Two legendary, genre-defining classic albums from the 90s were recently reissued, so if you're interested in listening to some astoundingly great tunes that you might not have heard before, look no further.
American Football – American Football
Do you have serious, seemingly unresolvable and inexpressible feelings?  Well, have I got the solution for you.
Since they released their only album in 1999, American Football has become known as the go-to introduction for those unaware of Midwestern emo, a brand of cathartically angsty punk-influenced indie rock that existed before the term was appropriated by the likes of Fall Out Boy and My Chemical Romance.  Think less of those bands and more of Jimmy Eat World and Weezer's Pinkerton.  Currently many are claiming that emo is going through something of a renaissance, as several bands in the genre are gaining attention and a couple of higher-profile groups are reuniting for shows — only two in American Football's case.
So why should you care?  Well, because, as I've stated, American Football is the cure for all your most difficult young-adult suburbia blues.  Have you just returned home from a wonderful semester and are you missing all your friends?  Listen to this album.  Is it the end of summer, are you leaving your hometown, and is it very likely that you will never see your friends again? Listen to this album.  Did you ask out a really nice, attractive person you've been crushing on, and did it just not work out?  Listen to this album.  From the twiddling guitar line of "Never Meant" across every stretched-out vocal, all the way to the most mournful horns you'll ever hear on "The One With the Wurlitzer," American Football will cure whatever ails you.
The reissue of American Football is available via Polyvinyl Records in a variety of formats.
[nicevideo link="https://www.youtube.com/watch?v=_NfnXdXpjL0″]
Slint – Spiderland
In 1990, the Louisville, Kentucky, foursome of Slint recorded their second – and ultimately final – album before breaking up prior to its release the next year.  Over the next several years, as Spiderland circulated among musicians and audiophiles, it transformed into an unlikely legend, an artifact of unknown, disturbing origins.  The album cover: a monochrome picture of the foursome's disembodied heads floating just above water, only hints at the ominous impressions within.
"Breadcrumb Trail" recounts a day at the carnival, but the vocal delivery imbues it with an unapproachable mystique. The opening phrase of "Don, Aman" — a song that manifests intimacy in darker shade — sounds as if the singer whispered them directly into your ear — you can almost feel his breath on your neck.  "Good Morning, Captain," the last, most climactic of Spiderland's six songs, goes from pin-drop quiet to thunderous squall, recounting the harrowing tale of a shipwreck survivor and ending in painful cries of "I miss you."
The stark contrast between loud and soft, similar to the black and white photo on the cover, ensured that the album would influence countless artists and invent an entirely new kind of music, the genre known as post-rock.
Now, twenty-three years later, Spiderland is getting a triple-A reissue courtesy of original label Touch-and-Go.  Aside from the deluxe-edition goodies, which include outtakes, demos, a 104-page book with never-before-seen photos, and a 90-minute documentary called Breadcrumb Trail, there's the album itself, newly remastered.  Plus, the improved mix sounds much better than the original, with clearer vocals and fuller instrumental arrangements.  The original box set sold out quickly a while ago, so Touch-and-Go is now offering a standard edition without the coffee table book.  Pick it up while you still can.
[nicevideo link="https://www.youtube.com/watch?v=29MBGwzEhMc"]