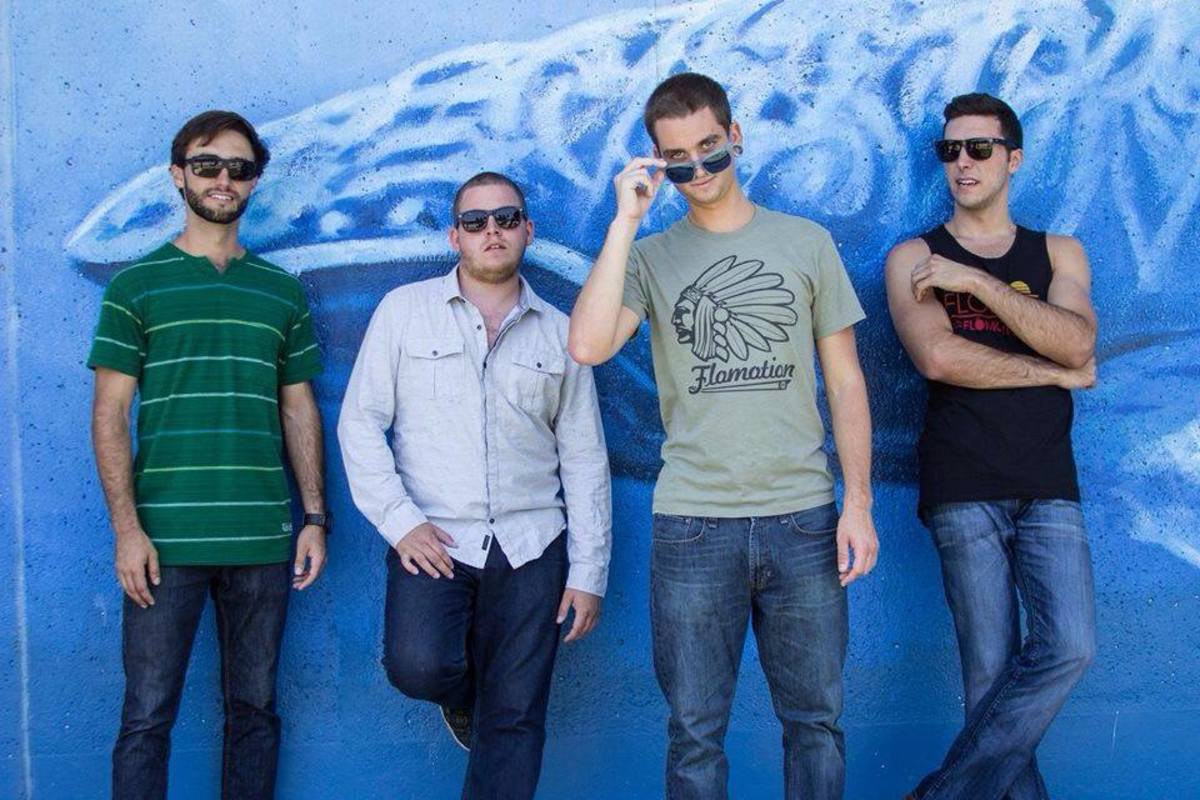 Local band Sidereal's recently released EP Third Time's the Charm debuted #1 on the iTunes Reggae Album Chart.
You might have heard of them from One Spark, where they were chosen out of 60 bands for "Best Creator" in the music category. They were awarded $10,000 in prize money and entry to compete at One Spark Berlin, the crowdfunding event expanded in Europe, in September.
In the meantime, they're still playing in the Jacksonville area. Their next show is at Freebird Live at 8:00 p.m. on Friday, July 18. Reggae bands Hours Eastly, Cloud 9, and Resinated will also be performing. Tickets are $10 in advance and $12 at the door.
The band consists of Colin Peterson, Kevin Beaugrand, and brothers Niko and Lukas Costas. They all grew up together in the Mandarin area and have been performing for the past five years.
Spinnaker got the chance to sit down with Niko Costas for an interview.
Spinnaker: Is this your first time headlining?
Niko Costas: No, it's probably like our seventh.
S: When would you guys say you started to get big?
NC: We've been headlining shows since we started, but they were never you know–the
shows have been getting bigger. The last show we did was awesome. We're getting closer and closer to selling Freebird out which is kind of our goal right now for Jacksonville. I would say this year was a pretty big step with One Spark.
S: What's your main goal other than selling out Freebird?
NC: Right now we're just trying to get our market history for when we're touring more up to par. We're doing these same kind of headlining shows around the state and throughout the southeast. Our goal is to try and build that up into a sustainable touring circuit.
S: If you guys could play with any band what would it be?
NC: That's a tough one. If it were our genre, I think I would wanna play with Rebelution just because they're crushing everything right now.
S: You guys are playing Freebird Friday, do you have any big concerts coming up after that? Or is this the big one?
NC: It's the big one in town. We'll be playing Blackwater Music Festival. Then the next thing in town, we're doing the Connection Festival with Less Than Jake.
S: What are you most excited about for you guys as a band?
NC: How things have progressed. It's been cool to see something that we started five years ago now grow into something that people have come to love. Especially around here, it's cool. Just having the hometown and having support from people.